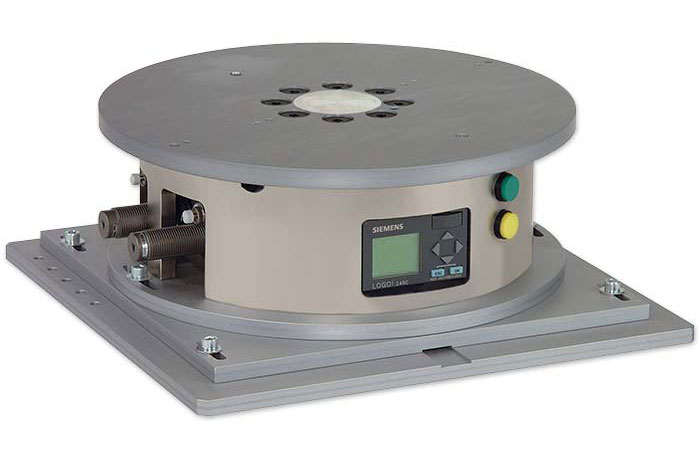 Machine Type: Pad Printing Automation Component
Manufacturer: microPrint
Origin: Made in Switzerland
This two position pneumatic rotary indexing table is well suited for mounting onto any brand pad printer, including our LCN SERIES and model 5-STAR.

This compact rotary table unit makes loading and unloading of pad printed parts a breeze while keeping tooling costs low with only two nesting fixtures. All microPrint automation accessories are Plug & Print™ ready.