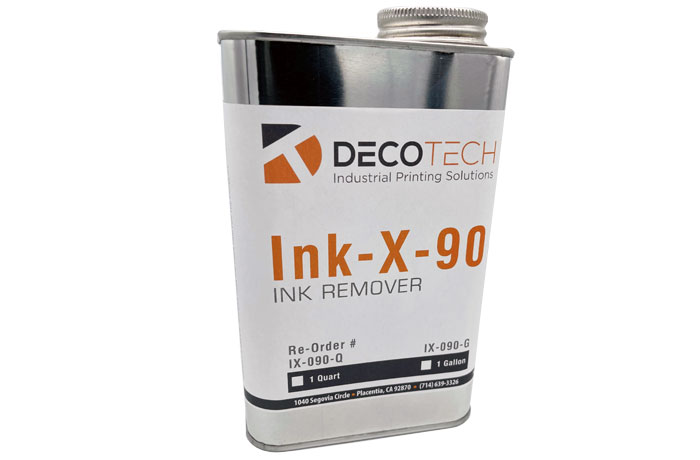 Finally, a way to wipe off misprinted parts!
If you've ever misprinted your plastic parts, Deco Tech's specially formulated INK-X-90 can turn those defective parts back into usable/sellable parts. Many plastic and painted substrates can be reclaimed using our INK-X-90 (spot tests are always recommended to ensure good results). INK-X-90 works on many types of plastics including ABS, polycarbonate, polystyrene, acetate and several others. Want to be sure it can work for you? Just send us one or two of your scrapped printed parts and we can test them in our lab. INK-X-90 can be applied by simply wiping it onto the part or it can be put into a spray bottle and wiped. Remember to always use proper safety equipment including latex or rubber gloves and safety glasses. INK-X-90 is available in Quarts or Gallon containers.
Call us today at (714) 639-DECO to request our Deco Tech PDF supply catalog and we can email it to you instantly.