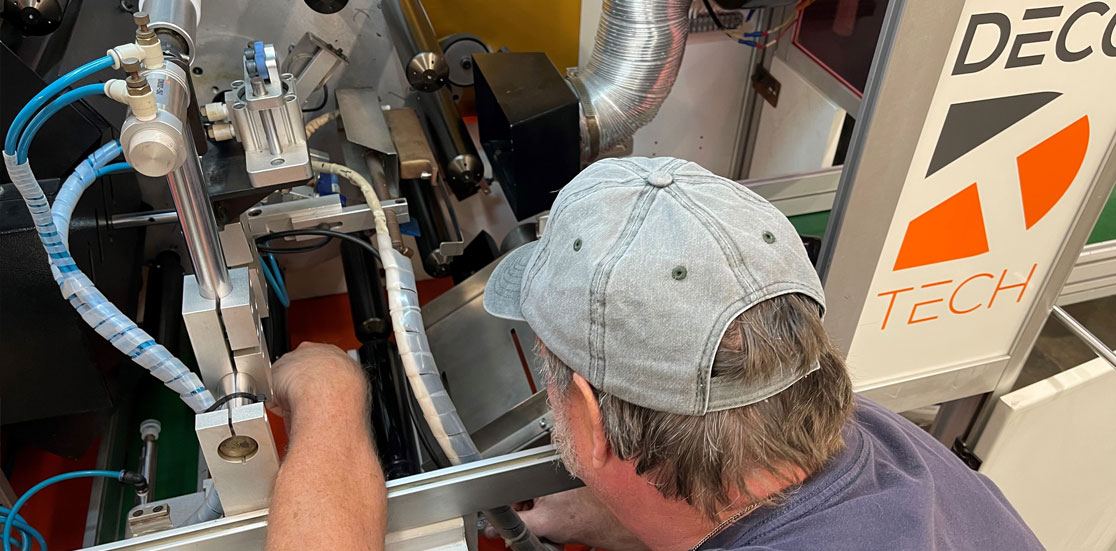 At Deco Tech we are all about providing technical services that are done properly and in a timely manner. We can help you to get your machinery tuned-up, tooled-up, dialed-in and running properly. We also provide custom tailored training sessions at your facility to fully train your operators in all aspects of pad printing, screen printing and digital printing.
Since our humble beginnings in June of 1987, we have always known the importance of providing QUALITY CUSTOMER SERVICE. We fully understand that our business is not just about providing quality machinery and consumables, but rather it is about supporting our customers before, during and after the sale. This is our corporate philosophy and our daily best practices.
In 1998 we installed a full service machine shop in-house where we design, build, and fabricate custom tooling fixtures and automated parts handling devices for our customers. With our small and focused team of experts, we are able to do most anything, from the simplest nesting fixture to installing and training your operators to become self-sufficient and proficient.
Our primary list of technical services includes:
Field Service to support our equipment lines & other brands
Field Support for all of our pad print & screen print consumable items
Process evaluation & hands-on consultation
Screen & Pad Printing machinery refurbishment and repair
Screen & Pad Print fixture design & manufacturing
UV curing systems for UV screen printing & pad printing inks
Workshop style technical training courses at your facility