DECO TECH manufactures high-quality screens for a wide variety of markets, including but not limited to: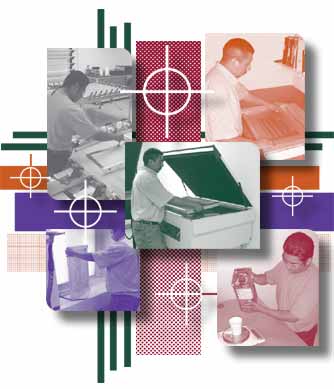 Screens for plastic & glass bottles
Screens for flexible and rigid tubes
Screens for cosmetics
Screens for injection molded parts
Screens for filter cartridges
Screens for medical devices
Screens for appliance panels (microwaves, dishwashers, washing machines)
Screens for sporting goods (golf shafts, ski poles, hockey sticks, baseball bats)
Screens for lanyards and other ASI goods
Screens for almost anything else printable…
From our Placentia, California facility located in Central Orange County, we make high-quality screens at reasonable prices with fast turn-around (usually in 3 to 5 days or less). Here in Southern California, we are known as one of the finest screen making companies around and we have been making our screen customers happy since 1990. We are sticklers for details…
We
manufacture
custom-made
screens
for
screen
printing
in
3
primary
methods:
STRETCH & GLUE SERVICES - We provide custom screens that are properly degreased (a most important step), stretched to high tension (using pneumatic stretching tables) and glued to your screen frames. We use only the finest ISO certified screen mesh fabrics available.
PRE-SENSITIZED SCREEN SERVICE - Custom made screens that are degreased, stretched, glued, coated with photo-sensitive emulsion, and fully inspected. These "ready-to-shoot" screens are then packaged into heat sealed non-photosensitive black polybags and are shipped to our customers near and far.
COMPLETE IMAGED SCREEN SERVICE - This service is for production of screens that are completely finished, i.e., degreased, stretched, glued, coated & imaged with your artwork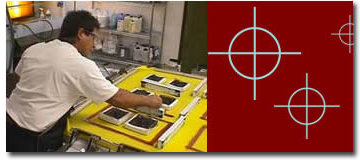 Call us at (714) 639-DECO for special contract pricing on custom screen manufacturing. Our competitive pricing is based on your total annual volume of screens required. So let us know how many screens & frames you use per year and our customer service team will write up a formal quote and email it to you. Also feel free to visit our state-of-the-art screen making facility here in Placentia, California.

ALL SCREENS ARE 100% INSPECTED FOR DEFECTS YOUR COMPLETE SATISFACTION IS ALWAYS GUARANTEED… We also manufacture welded aluminum screen frames. Please call us for pricing on custom sizes.