RKS
SM
AL
AUTOMATIC
SQUEEGEE
GRINDER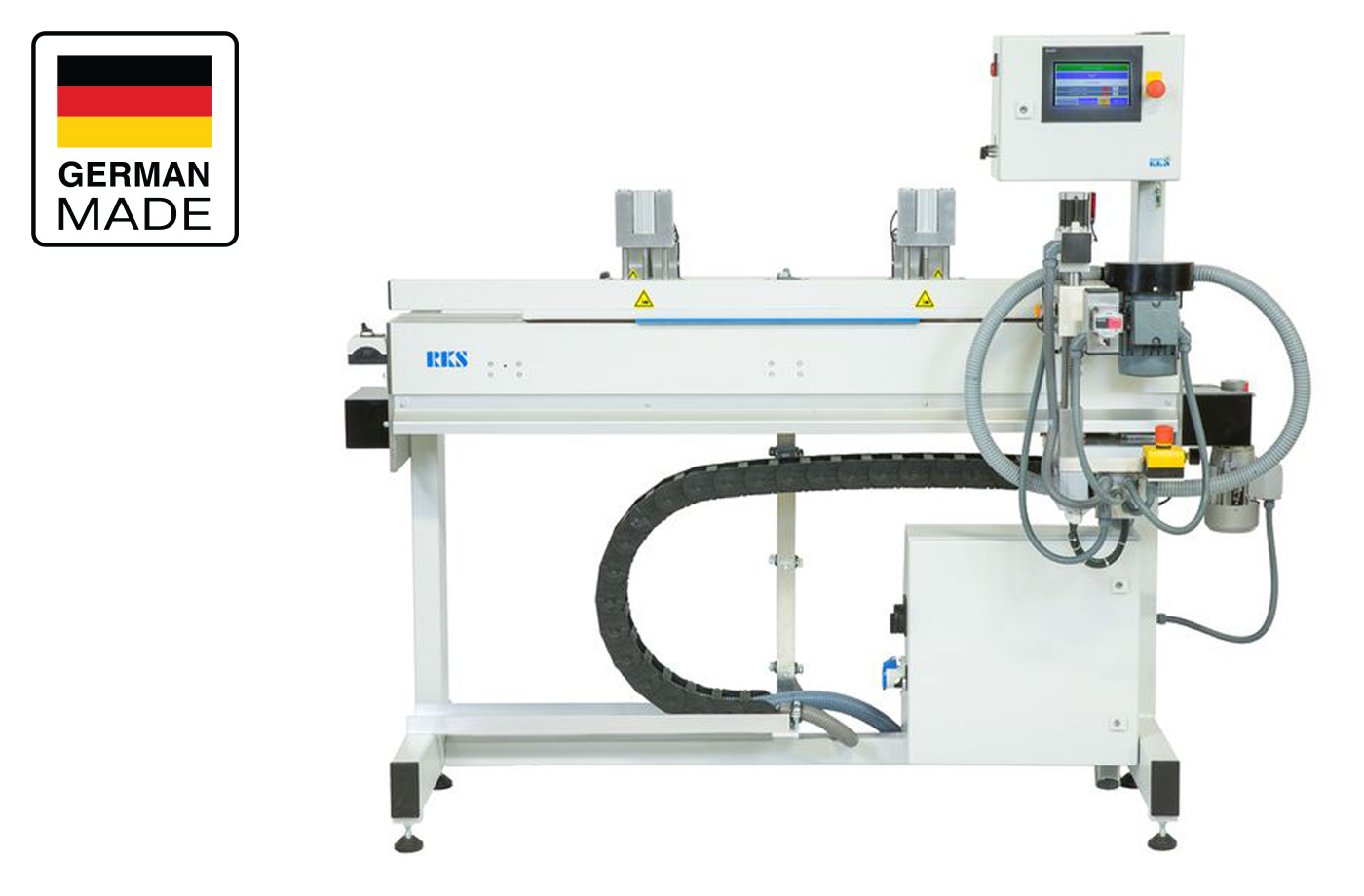 World-class squeegee grinding machines.
Machine Type: Squeegee Grinder
Manufacturer: RKS
German Machine: Made in Germany
Since 1984 RKS has been developing and manufacturing world-class squeegee grinding machines for their highly successful line of Squeegees. Today they have well over four hundred grinding machines sold within the screen printing industry (and many others outside the screen print market), and they are the world leader in providing precise squeegee grinding machines built in Germany.
RKS aims to produce the finest squeegee grinding machines allowing for; efficient, fast, affordable, user-friendly, and reproducible ground squeegees for the screen printing marketplace. RKS engineers and designers are constantly striving & researching for new and more effective ways to rework (aka grind) screen printing squeegees. With nearly forty years of experience in the field of "squeegee reworking" one thing is sure: RKS provides the most precise, most economical and the highest quality squeegee blades and grinding equipment. Once you try an RKS blade, you will never go back to using a "regular" squeegee and the same is true for their squeegee grinding machines.
Video
on
RKS
SM
Automatic
Squeegee
Grinder
Introduction
video
to
RKS
high
quality
squeegees
and
machines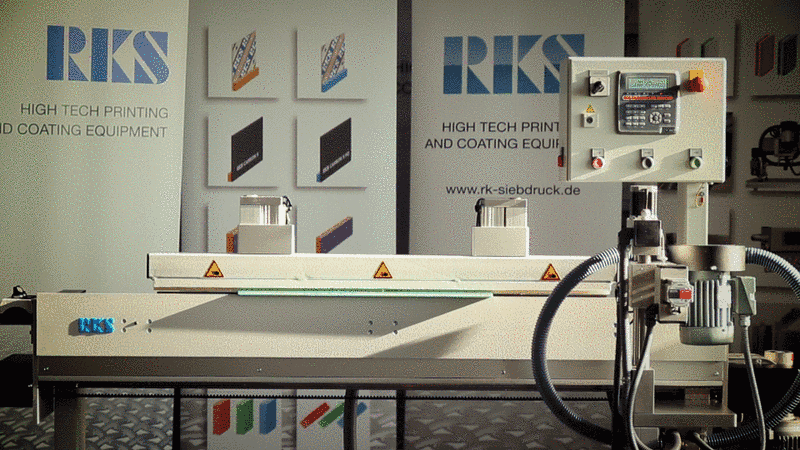 Truly
Automatic
Grinding
RKS is the only manufacturer of Squeegee Grinders that are outfitted with a laser positioning guide. Operation is simple; the operator inserts the squeegee blade and clamps it. Then you simply select a grinding program and then the grinding process is fully automatic. With this automatic operation, you are avoiding any possible operator errors, such as grinding off too large of a pass. The RKS Squeegee grinders outfitted with laser positioning combines all proven and known advantages of the RKS Squeegee Grinders. The RKS Squeegee Sharpener also features a Touchscreen Control Panel. Watch the video herein for more insight.
RKS
CONTROL
PANEL
TOUCHSCREEN
The Squeegee Sharpener has a new Touchscreen Control Panel RKS SM automatic - laser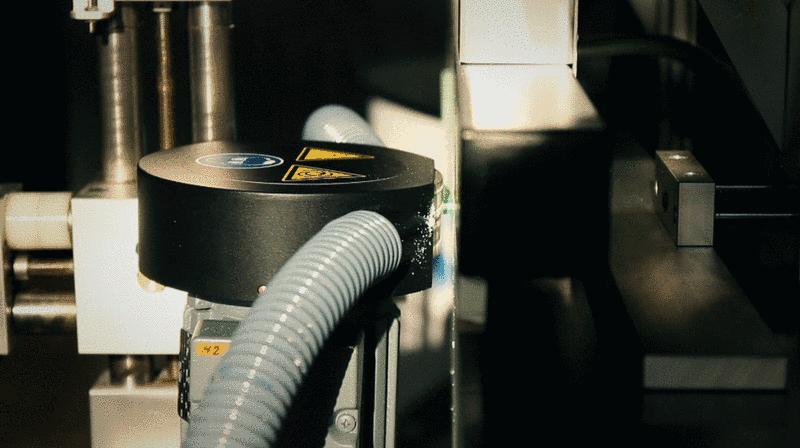 RKS
Double
Grinding
Wheel
A diamond-coated double grinding wheel with coarse and fine industrial - diamond coatin. It has a diamond-coated double grinding wheel with coarse and fine industrial - diamond coating. Double grinding wheel with coarse (P120) and fine (P320 or P400) sandpaper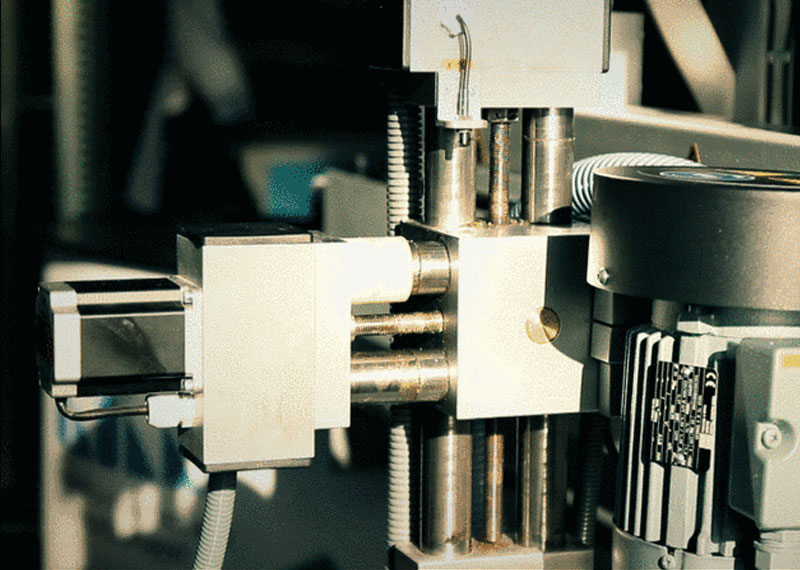 RKS
Adjusting
Unit
Automatic adjustment with laser
Advantages:
Accurate machine structure of, standard beams, machined with parallel faces.
Tool support with linear guides proven in precision machine tools
Double grinding wheel with a coarse (P120) or fine (P320 or P400) grinding belt.
Simple change of grinding belts.
Advance per stroke: 0.1 mm, contrary to 1,00 mm or only 0.02 mm with other machines.
Uniform advance speed, adjustable as a standard.
All common squeegee types can be clamped and ground.
Special clamping bars and special lengths possible.
Machine
types:
SM 1100 AL, SM 1600 AL, SM 2100 AL, SM 2600 AL (type identification = grinding length).

Special lengths / special versions on request.