Lanyard
Screen
Printing
Made
Easy
-
Screen
Printing
on
Flat
Parts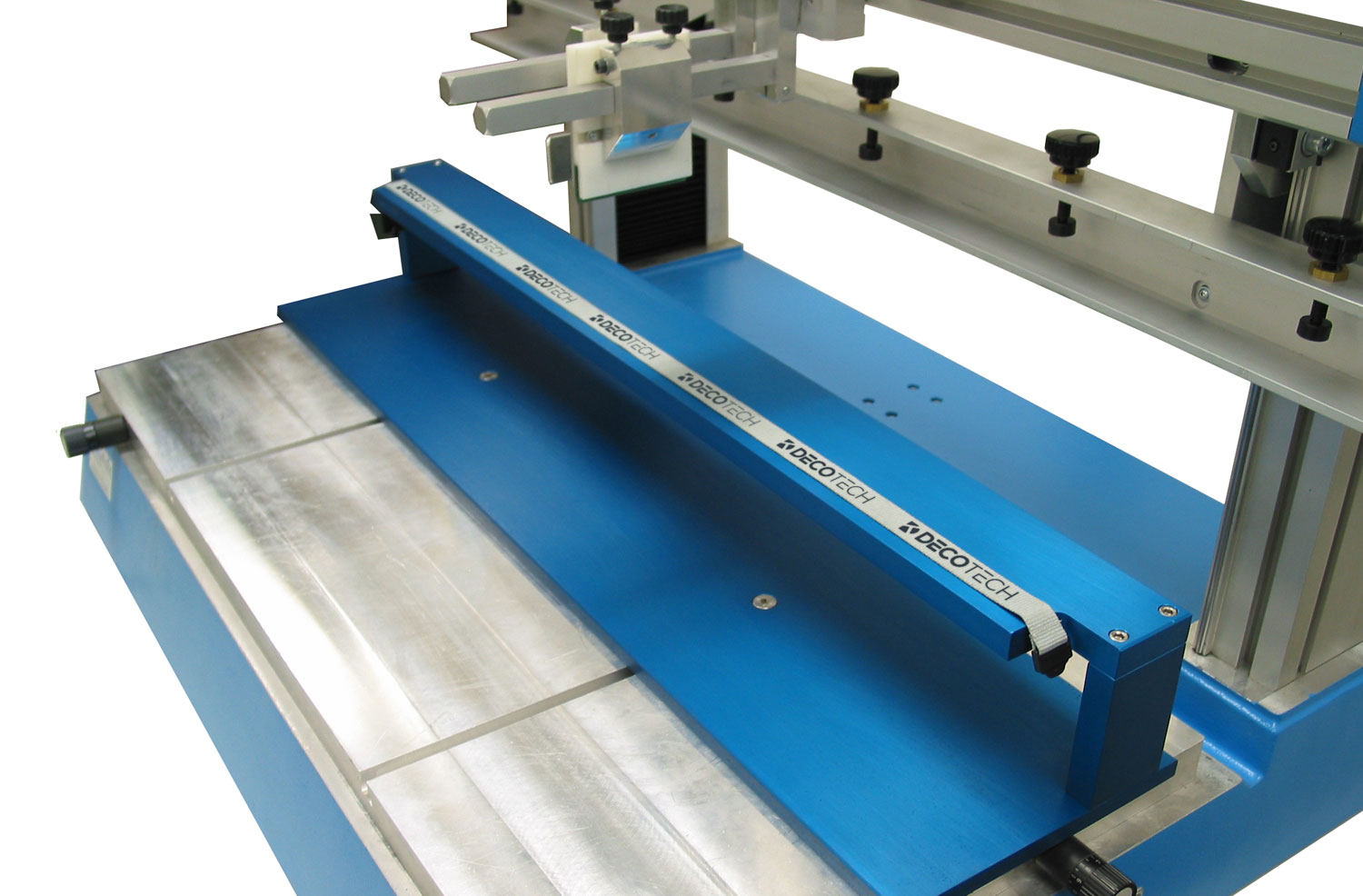 Lanyard Screen Printing is made easy with RokuPrint screen printing machines.
More and more neck lanyards are becoming all the rage. We've all seen them imprinted with corporate logos and unique acronyms like the now famous "WWJD" (What Would Jesus Do?). They are worn by; employees for security badges, trade show visitors and even by ultra-hip teenagers who are walking billboards for their favorite skateboarding or surf wear company. Many of these useful and fashionable lanyards are screen printed by our customers using our RokuPrint screen printing machines to make Lanyard Screen Printing Made Easy.
Deco Tech is often called upon to provide these lanyard screen printing systems to print logos along the entire length of the lanyards. The machine of choice seems to be the RokuPrint model SD 2.1, which is a DC motor controlled screen printer that is fully programmable and can memorize the parameters for 25 jobs in the on-board memory. So the X and Y position parameters can be instantly recalled, making job set-ups much faster and easier.
Another major advantage of the RokuPrint screen printing machines is their vertical screen lift motion vs. a "clam shell" opening method. A clam shell press pivots the screen upward from the back edge of the screen frame and due to gravity, the inks have a tendency to always run to the back of the screen and periodically production must be stopped in order for the operator to manually move the ink back into the screened image area. Because of a straight up and down vertical motion (like an elevator) found on the RokuPrint machines, the ink always stay where it belongs and production is run without constant interruption. Furthermore the smooth motion of a motor controlled system ensures smooth printing strokes that yield quality images.
Deco Tech designs and builds custom tooling for accurately printing these lanyards. The lanyards can be printed in either; pre-cut (pre-assembled) fashion or on a roll-to-roll system that can be designed to automatically feed the lanyard material from a roll, print the graphic and then dry the ink in-line.