SICATECH
Line
of
LF
Corona
Treating
Units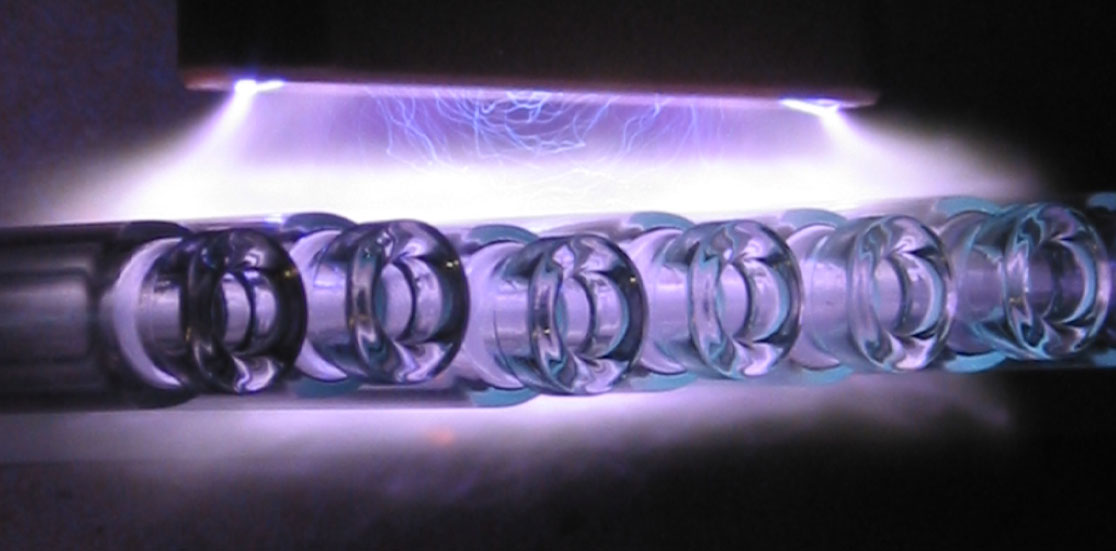 SICATECH LF (Low Frequency) CORONA TREATING UNITS
Deco Tech is the North American distributor for SICATECH and we supply their corona treating units to industrial clients all over the continent. SICATECH of Denmark builds specialty 3-D corona treating units that are utilized in a variety of industries, including but not limited to, medical device manufacturers, pharmaceutical companies, automotive industry suppliers, injection molding facilities, appliance manufacturers and more. Corona treatment is also known as "corona discharge pre-treatment" or "corona discharge surface treatment" and corona pre-treatment systems are used to raise the dyne level on a variety of plastics and other substrates to add in better bolding of inks, adhesives, coatings and more. SICATECH builds single or multi-headed low frequency corona treating systems for injection molded parts, tubing extrusions, foam materials, coated materials & other unique materials that exhibit low surface tension.

Here at DECO TECH we integrate & fabricate SICATECH brand corona treating systems into conveyor system, rotary table system, linear automated systems and more. We also provide ozone filtration units (carbon scrubbing) that will remove the ozone created by the corona treating method from the work environment. Call us the experts (714) 639-DECO to find out more about our SICATECH corona pre-treating systems.

Visit our "The ABC's of Corona Treating" article to find more information on corona pre-treatment.
SICATECH
LF-1
-
Corona
Pre-Treatment
System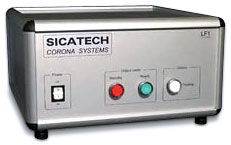 The SICATECH Model: LF-1 includes the following:
Ceramic treating head with cables and air hose
Power cord
Interface control connector (optional)
Foot switch (optional)
CE Approved
| Technical Data | SICATECH LF-1 |
| --- | --- |
| Stationary Treating area: | Single head 65 x 95mm |
| Power output: | 800 watts |
| Dimension: | 410 x 410 x 230mm |
| Weight (Net): | 25 Kg. |
| Input Voltage: | 115 or 230V switchable |
SICATECH
LF-2
-
Corona
Discharge
Pre-Treatment
System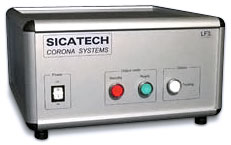 The SICATECH Model: LF-2 includes the following:
2 x Ceramic treating heads
Quick-change cables, electrodes and air hose
Power cord
Interface control connector (optional)
Foot switch (optional)
CE Approved
| Technical Data | SICATECH LF-2 |
| --- | --- |
| Stationary Treating area: | 2 Heads: 65 x 95mm |
| Power output: | 800 watts x 2 |
| Dimension: | 410 x 410 x 230mm |
| Weight (Net): | 40 Kg. |
| Input Voltage: | 115 or 230V switchable |
| Linear Treating width*: | Approx. 130 to 190mm |
* Approx. ± range is application specific on linear conveyor systems
SICATECH
LF-3
-
Corona
Discharge
System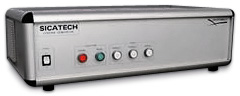 The SICATECH Model: LF-3 includes the following:
3 x Ceramic treating heads
Quick-change cables, electrodes and air hose
Power cord
Interface control connector (optional)
Foot switch (optional)
CE Approved
| Technical Data | SICATECH LF-3 |
| --- | --- |
| Stationary Treating area: | 3 Heads: 65 x 95mm |
| Power output: | 800 watts x 3 |
| Dimension: | 820 x 480 x 250 mm |
| Weight (Net): | 65 Kg. |
| Input Voltage: | 230V |
| Linear Treating width*: | Approx. 195 to 285mm |
* Approx. ± range is application specific on linear conveyor systems
SICATECH
LF-4
-
Corona
Discharge
System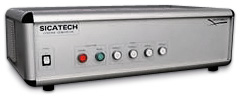 The SICATECH Model: LF-4 includes the following:
4 x Ceramic treating heads
Quick-change cables, electrodes and air hose
Power cord
Interface control connector (optional)
Foot switch (optional)
CE Approved
| Technical Data | SICATECH LF-4 |
| --- | --- |
| Stationary Treating area: | 4 Heads: 65 x 95mm |
| Power output: | 800 watts x 4 |
| Dimension: | 820 x 480 x 250 mm |
| Weight (Net): | 75 Kg. |
| Input Voltage: | 230V |
| Linear Treating width*: | Approx. 260 to 380mm |
* Approx. ± range is application specific on linear conveyor systems