Surface treating systems featuring corona treating, plasma pre-treatment & flame treating technologies.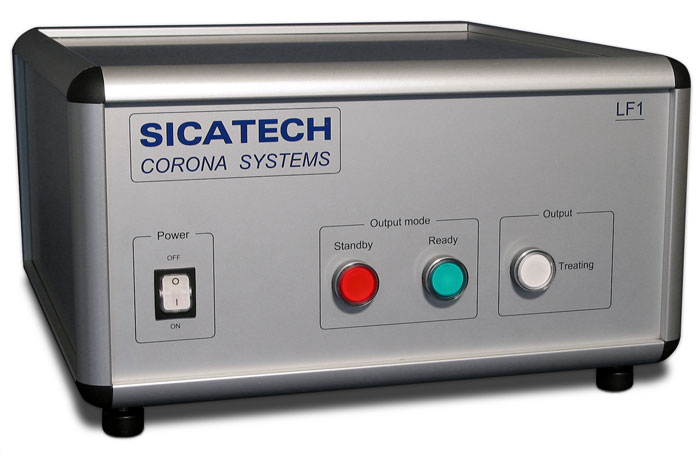 Sicatech
Corona
Units
Deco Tech distributes the full range of SICATECH line of low frequency corona treating modules that are available with 1 to 4 treating heads and the systems can be used as stand alone corona systems or integrated into automated printing systems.
Corona
Conveyor
Systems
and
automations
Deco Tech designs and builds linear conveyor corona treat systems for pre-treatment of plastics and these corona treat automations are built to our customers precise needs.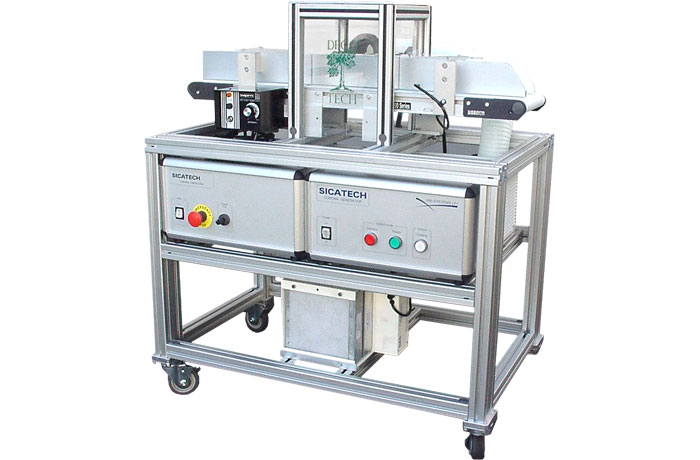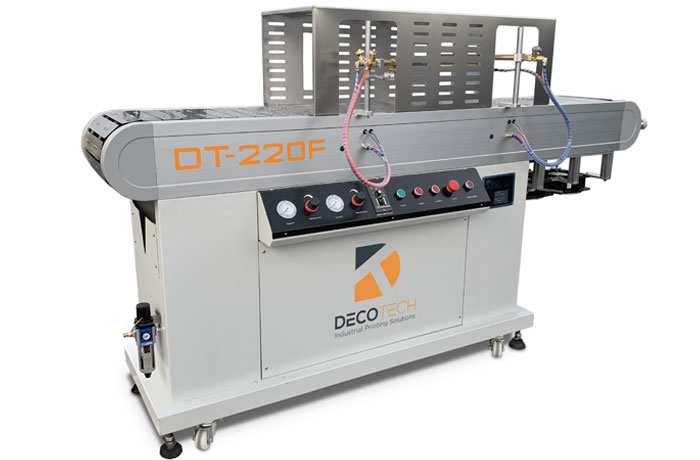 DT-220F
Linear
Flame
Treater
The Deco Tech model DT-220F linear flame treating system is built with two flame treating heads, and designed to pre-treat flat plastic parts that require a pre-treatment for better bonding of inks.