Screen
Printing
Automation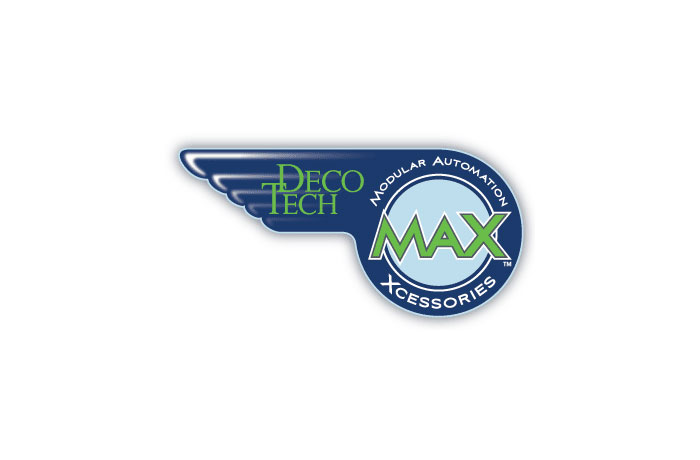 We provide the RIGHT SOLUTION…
We work closely with you to develop automated pad printing equipment & automated UV screen printing systems that meet or exceed your requirements & expectations. We listen carefully to your needs, wants, concerns and your real-world experiences with printing your product. Once we fully understand your needs, then we go about designing the right turn-key automated printing solution that fits your budget.

One way we keep you happy (and on-budget) is by utilizing a series of standard automation components that are custom tailored to your application. With our 21 years of experience in automating pad printing and screen printing systems we have created a systematic automation program called MAX™.

MAX™ stands for Modular Automation Xcessories and with this systematic automation building block system we can quickly provide you with a conceptual sketch, calculate the costs and quote a turn-key pad print or screen print system.

Once we've been awarded the automation contract, we then create a CAD system design and together we'll thoroughly review the systems design to get your approval and then we'll fabricate a sophisticated (yet simple to operate) automated printing solution to your precise specs.

Our MAX™ automated printing systems are available with;
LINEAR INDEXING SHUTTLE - microPrint stepper, linear or servo
ROTARY INDEXING TABLE - Weiss, Camco or Ferguson indexers
PALLETIZED TRANSPORT SYSTEM - with modular pallets that are "docked and locked"
These transport systems above are useful for many functions including; screen printing or pad printing stations, UV or Hot Air curing stations, corona pre-treatment stations and loading/ unloading stations.

We also offer a host of other MAX™ auxiliary components that are easily integrated including; SICATECH brand corona treating systems, pick-n-place robots for loading or unloading, drying conveyors or ovens (linear or modular), static elimination equipment and much more. We also specialize in building innovative UV pad printing machinery and UV screen printing systems for a variety of needs and applications.

Every MAX™ automated printing system we build is fabricated with your operators safety in mind and we build equipment with safety guards and safety relays and were fond of using light curtains to protect machine operators and allow for easy system clean-up.

For automation consultation please give us a call at (800) 300-DECO or contact your local DECO TECH representative.

See examples below of MAX™ automated printing solutions we've built.
 MAX™
Modular
Automation
Xcessories



Transport Systems
CAMCO or WEISS electro-Mechanical Rotary Index Table
Programmable Linear Shuttle (servo, stepper and linear motor)
Mechanical Over and Under linear indexer (tank track type)
Modular Palletized conveyor systems (dock and lock)
Robotics for parts handling
Pneumatic Pick-n-Place stations
Servo Pick-n-Place units (dual or multi-axis)
Mechanical grippers or suction cups
Part Rake off devices
Stack feeders for flat parts
Pre & Post Printing Stations
Drying conveyors - Hot Air with convection heat
Modular UV curing systems (with light safety guarding)
De-ionizing / anti-static equipment & dust removal
Flame pre or post treating modules
Corona discharge or corona pre-treating systems
Other Accessories & Safety Features
X/Y/R table for fast print head alignment
Print head mounting clamps (60 or 80mm square)
Out-feed conveyor systems
Light curtain safety guards
Plexiglas safety enclosures with interlocked doors
Dual palm button controls
Automated
Solutions
Automated printing solutions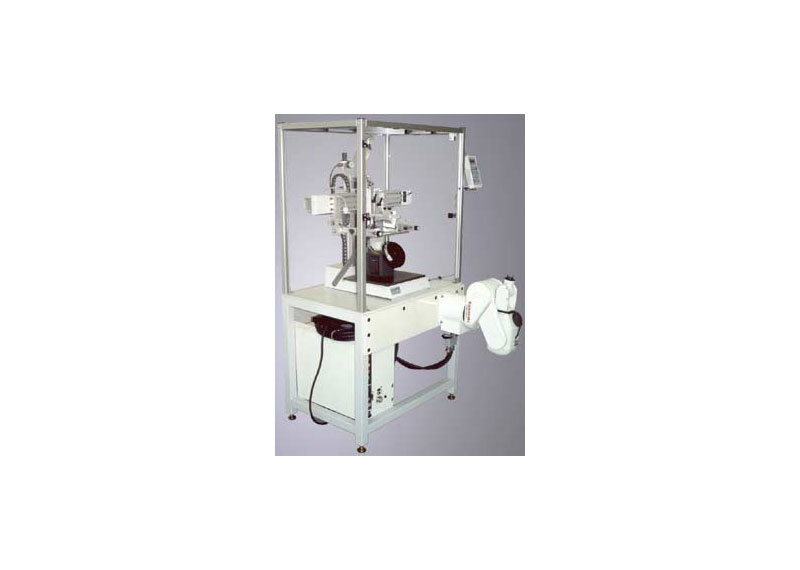 CD
Stomper
Automation
2
This DECO TECH built automated screen printing system is tooled up for rotational screen printing onto an angled wall. This system is working at the molding press and the robotic arm automatically loads and unloads the parts, and places them onto a UV drying conveyor, where they are cured instantly. This system operates around the clock and the hands-off automation keeps the labor costs down. This automated screen printer is also enclosed to keep dust and dirt out of the printing environment.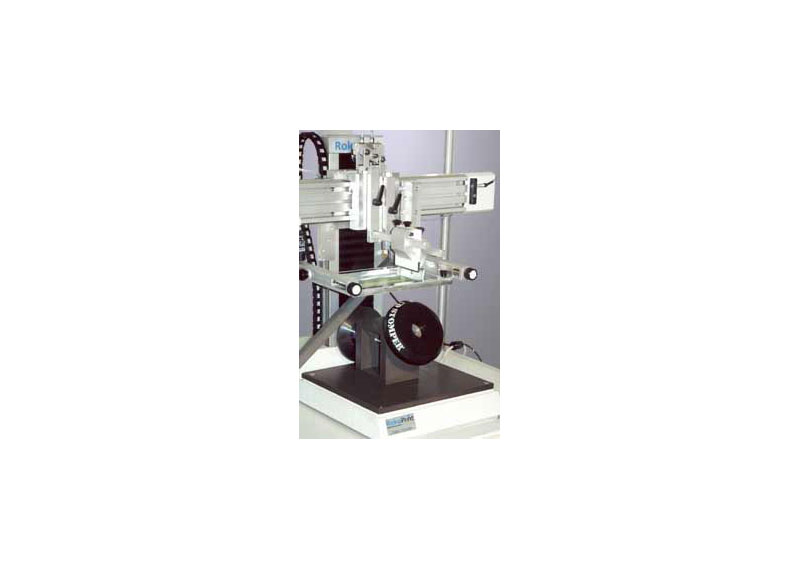 CD
Stomper
Automation
Close up view of the RokuPrint SD-05 DC motor controlled screen printing press. Shown is the direct-drive rack and gear assembly that we custom built to allow precise printing results on this angled part. For fast set-up this press is also equipped with X/Y/R screen frame adjustment. With this an operator can quickly align the screen stencil to the part, as the fixture is in a fixed position.