Flatbed and round / cylinder equipment, screen making services, UV inks, aluminum screen frames, squeegees, UV dryers, flame treaters and more.
Rokuprint
Screen
Printing
Machines
Precision German built universal motor-driven screen printing equipment for both flat and round products.
Deco
Tech
Screen
Printing
Machines
Here at Deco Tech we provide semi-automatic and fully automatic solutions for screen printing on containers of all types and sizes, and flat bed screen printing machines for flat bed presses in small, medium, large format
RKS
Squeegee
Grinding
Machines
World-class squeegee grinding machines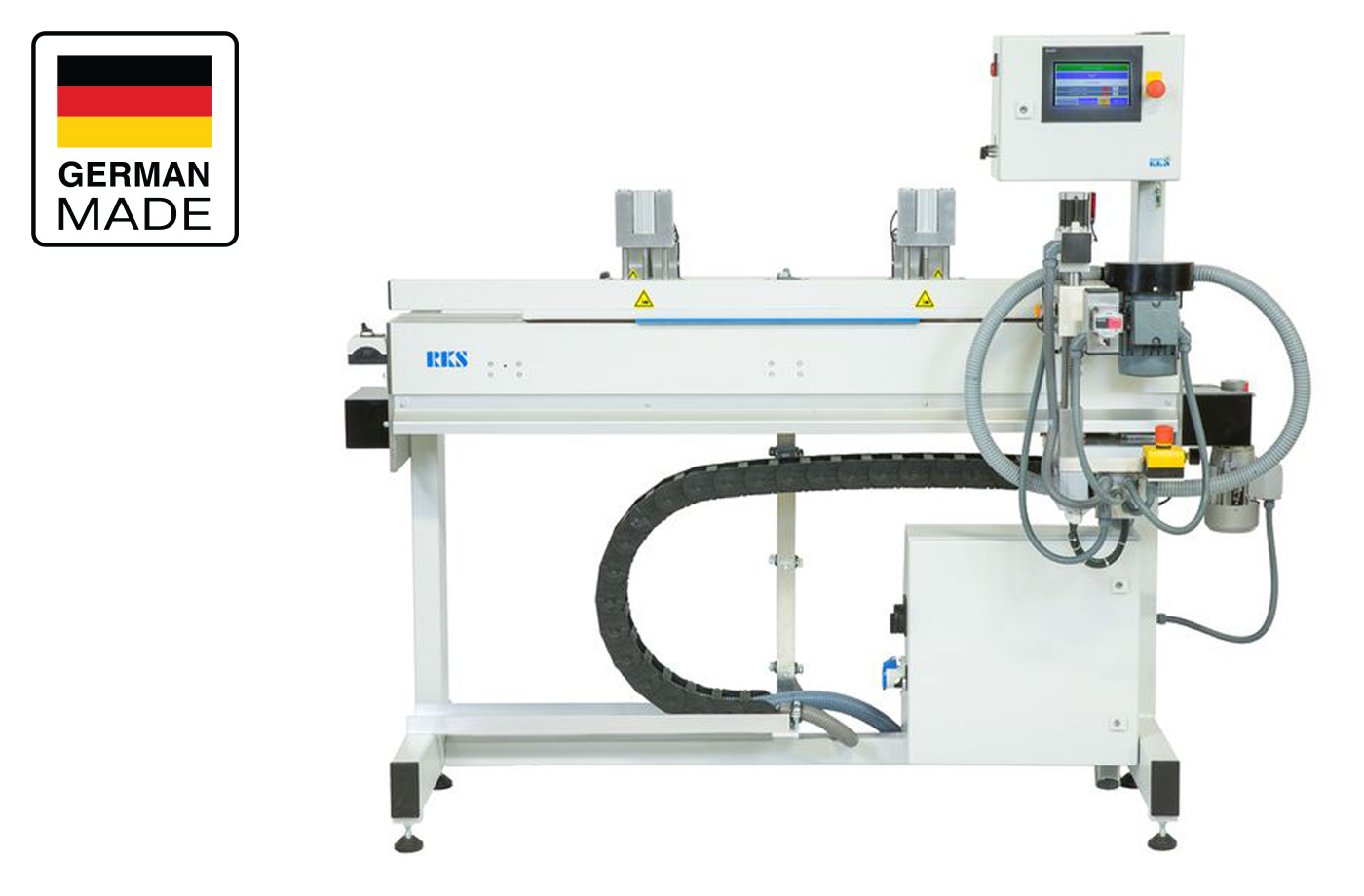 World-class squeegee grinding machines.
Read more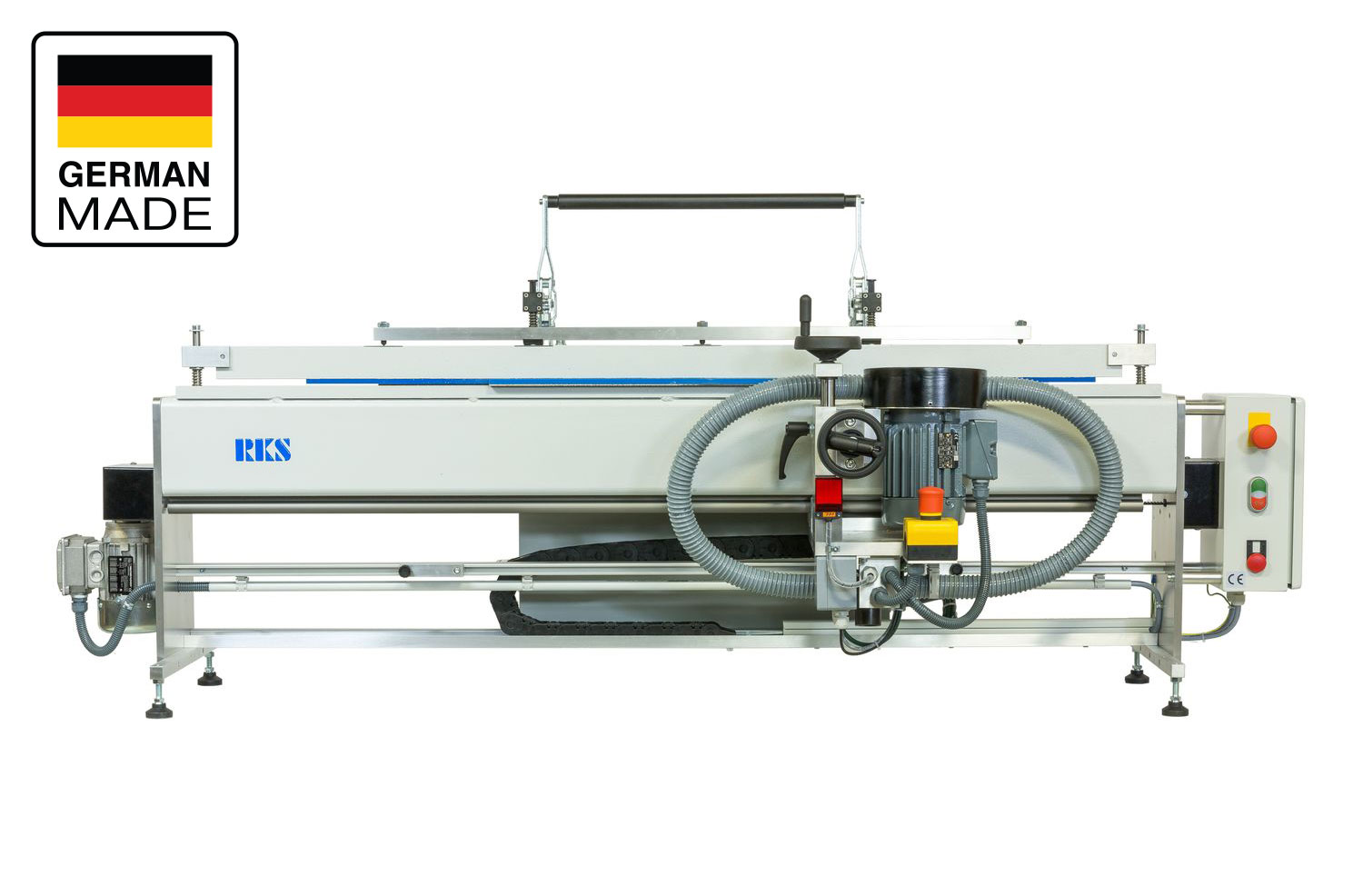 World-class squeegee grinding machines.
Read more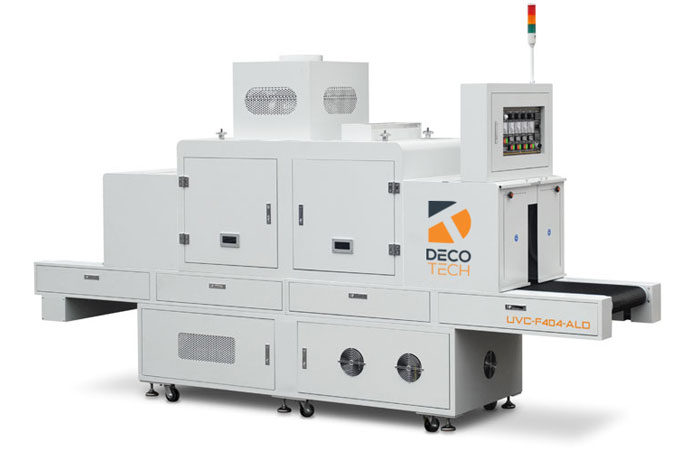 UV
curing
/
Drying
conveyors
We provide our screen printing clients with UV drying equipment and UV drying conveyors for a wide variety of products and we can provide systems for both large and small items. In addition to UV cure equipment we also provide IR (Infra Red) drying conveyors in both standard system configurations and custom built drying systems for your specific drying conveyor needs. At Deco Tech we got all your UV and IR curing equipment needs covered. Give us a call today!
Welded
Aluminum
Screens
We build custom machined and welded aluminum screen frames for a wide variety of industrial printing applications. If you need a custom sized screen frame to print your plastic molded parts, plastic bottles, golf shafts, glass bottles, ceramic mugs with handles, or metal panels for computer peripherals, or industrial nameplates… Deco Tech has the right solution for you with our screen frame design services. We fabricate custom screens right here in Orange County and we have very fast turn-around. Our aluminum frames are all precision welded using thick walled aluminum profiles and they are precision ground on the welded seams and sand-blasted for excellent adhesion of the screen frame glue.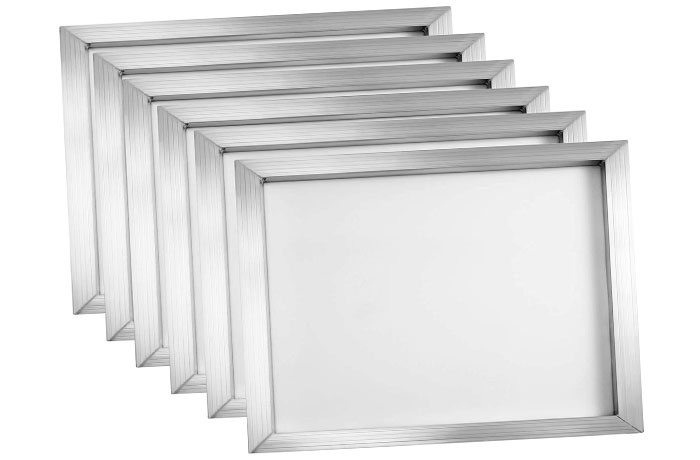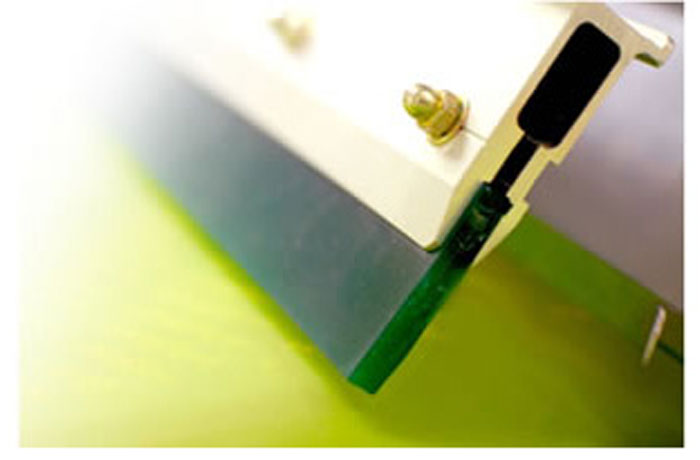 Pleiger
brand
polyeurethane
squeegees
Deco Tech distributes the Pleiger brand of squeegees which are superior high-quality American made polyurethane squeegees that are used in a wide variety of decorative and industrial screen printing applications. We offer a full assortment of their squeegee profiles/ shapes and our Pleiger brand squeegees are custom formulated to provide high solvent resistance and excellent abrasion resistance. This combination results in a squeegee blade that will better maintain its hardness (durometer) when subjected to aggressive inks and solvents, show minimal swelling during the print run, and retain its sharp edge longer allowing for continued quality during the print run and increasing productivity. It is an industry fact that UV inks, Epoxy based or Enamel inks, Vinyl inks and other solvent based ink systems are extremely aggressive to squeegee blades and inferior quality squeegees tend to; decrease in durometer, swell, and quickly become dull and produce poor quality prints due to an inability to resist harsh solvents and abrasion against the stencil. Pleiger brand squeegees are highly touted because of their chemical resistance and exceptional abrasion resistance when exposed to aggressive inks and solvents.